---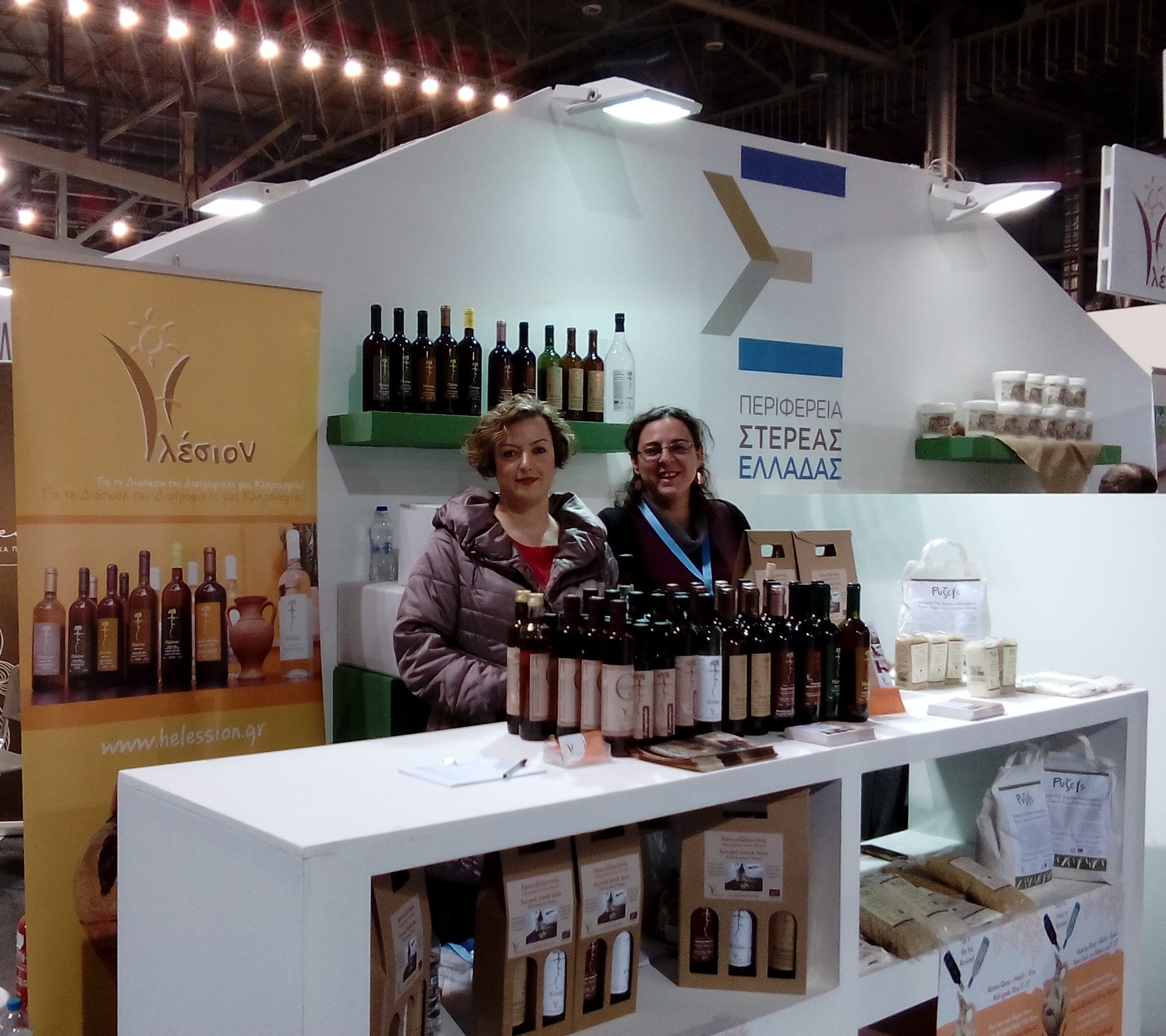 We are pleased to announce Helession's participation in international exhibition EXPOTROF and FOODEXPO that will take place in Athens GR in January and March 2018 respectively.
Helession is a firm whose work has been devoted to the preservation of our nutritional heritage.
Helession makes products from grapes without filtering and without adding sulfite preservatives. In addition, Helession produces organic rice as well as organic wild rice naturally cultivated.
During these exhibitions, we can meet, show you our new and older products. We can also exchange views on the production of food without chemical interventions according to principles of natural biological cultivation.
Relevant professionals and consumers will be able to try in addition to the products that Helession started with, biological akratos oenos (wine) naturally produced, Roditis Fox, Melichios and Kokkineli (Red) as well as Hedylli (dew drop from grape), Stafylomelo (vegetarian honey) and Oenostagma (distillate of wine).
Organic rice and rice flour "Spercheios", as well as the natural wild rice "Ryzes", which Helession cultivates in the NATURA area of ​​the Spercheios river in Central Greece will certainly have a prominent place in our kiosk.
Viniculture and food production without chemical interventions is not a secret but an oasis in the tormented field of nutrition. Therefore Helession, wishing to find more companions will wait for you at EXPOTROF 2018 and at FOODEXPO 2018 to share with you the 'know how' …
We are looking forward to meeting you there!
See the schedule of the exhibitions below: