---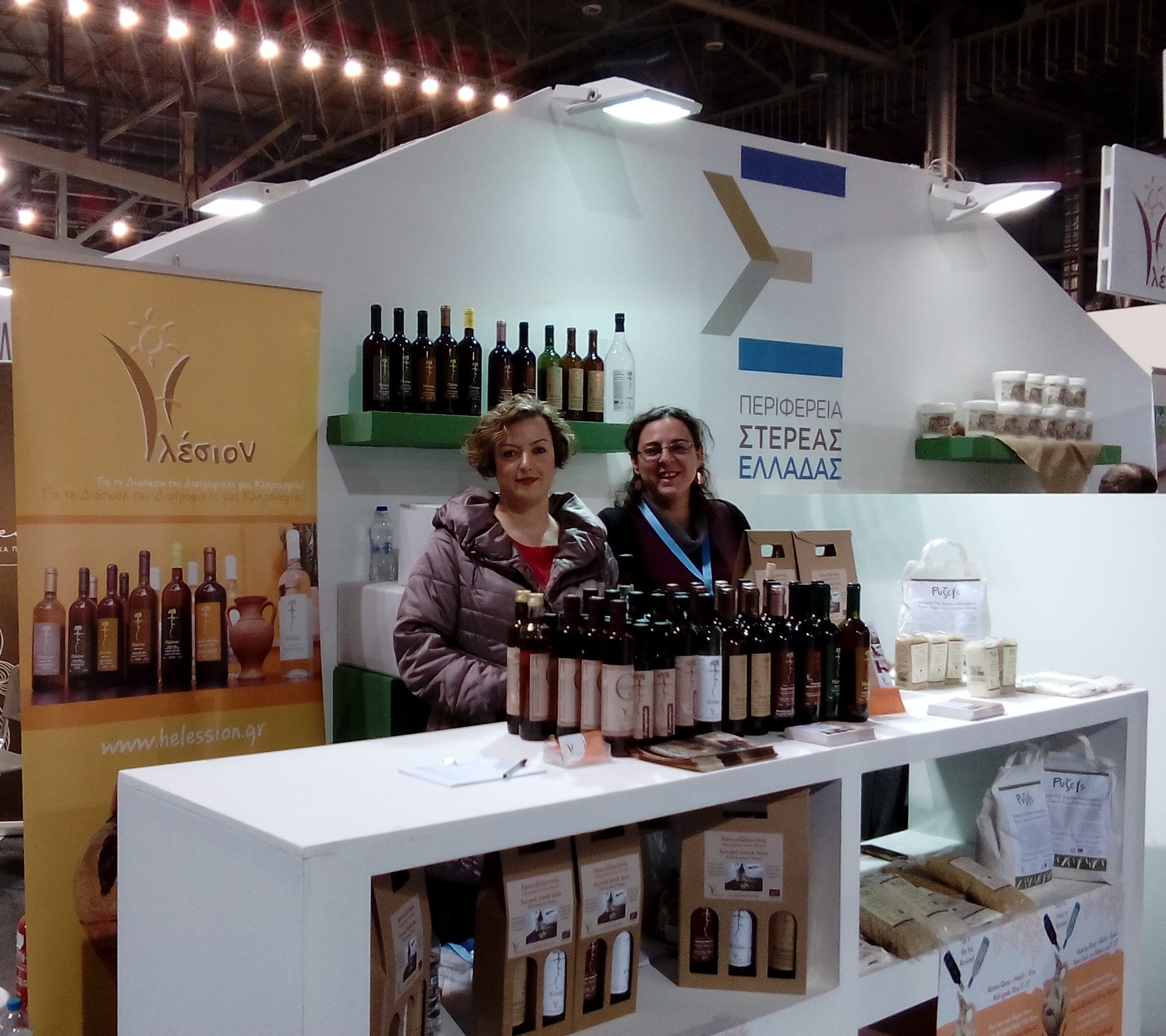 The presence of Helession at the 4th EXPOTROF, which successfully took place on the 27-30 of January 2017, had a response beyond our expectations.

For the fourth consecutive year EXPOTROF, dedicated to Greek eating and drinking products, attracted fifty thousand visitors –professionals and private people- who wanted to see the wealth and the quality products of our country and their producers.

Helession gave a sonorous presence, under the "umbrella" of the district of Central Greece.

Under this hospitable environment, we met with sommeliers, chefs, distributors, consumers and journalists, who got to know our new products and evaluated our older ones, and with whom we exchanged views over the production of food without any chemical intervention –always within the philosophy of natural, biological farming.

Our visitors tasted our products and expressed with the best of words their positive impressions of the Akratos oenos, Hedylli, Stafylomelo, Oenostagma (wine distillate), but also the organic rice of natural farming, "Ryzeis".

They were especially impressed by the procedure of multiple mixing that depending on each visitor's taste, made the wine lighter with Hedylli, and sweeter with Stafylomelo.

Primarily –however- we "offered" our visitors optimism, from an idea that came from the past with the freshness of the new. The idea that the nutritional heritage of Ancient Greeks, which produced oenos (wine) without any chemical additives and sulfites, brings to Modern Greeks a wisdom that can be used to produce food not only biologically, but also through organic natural unadulterated processing.

And of course beyond any commercial agreement that took place, we will keep the smiles and the wide open eyes of those who tasted our products as a reward.